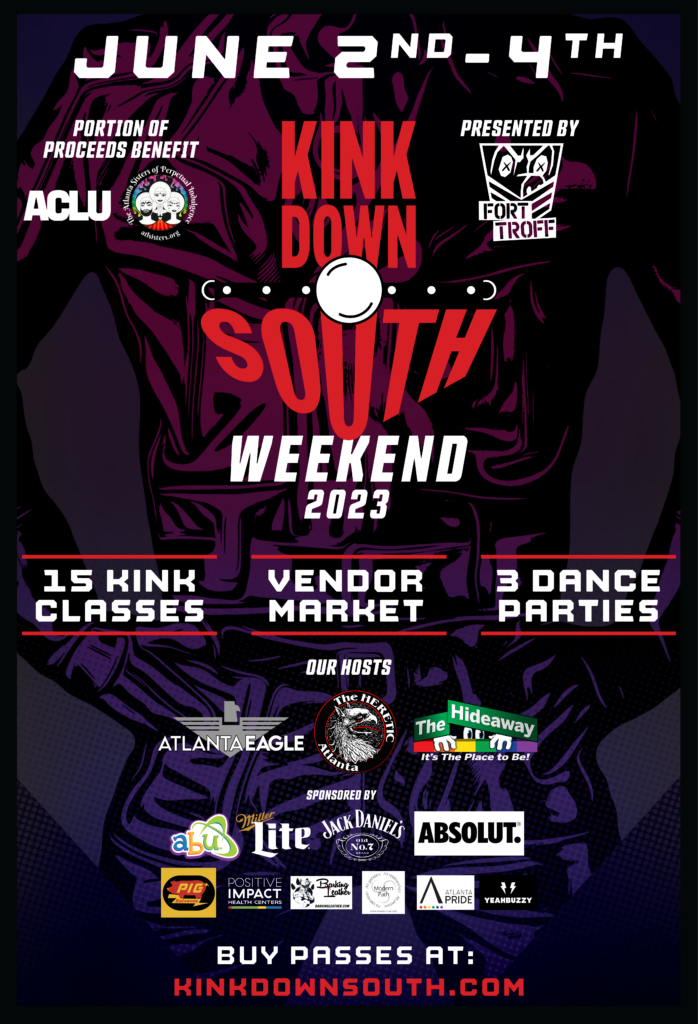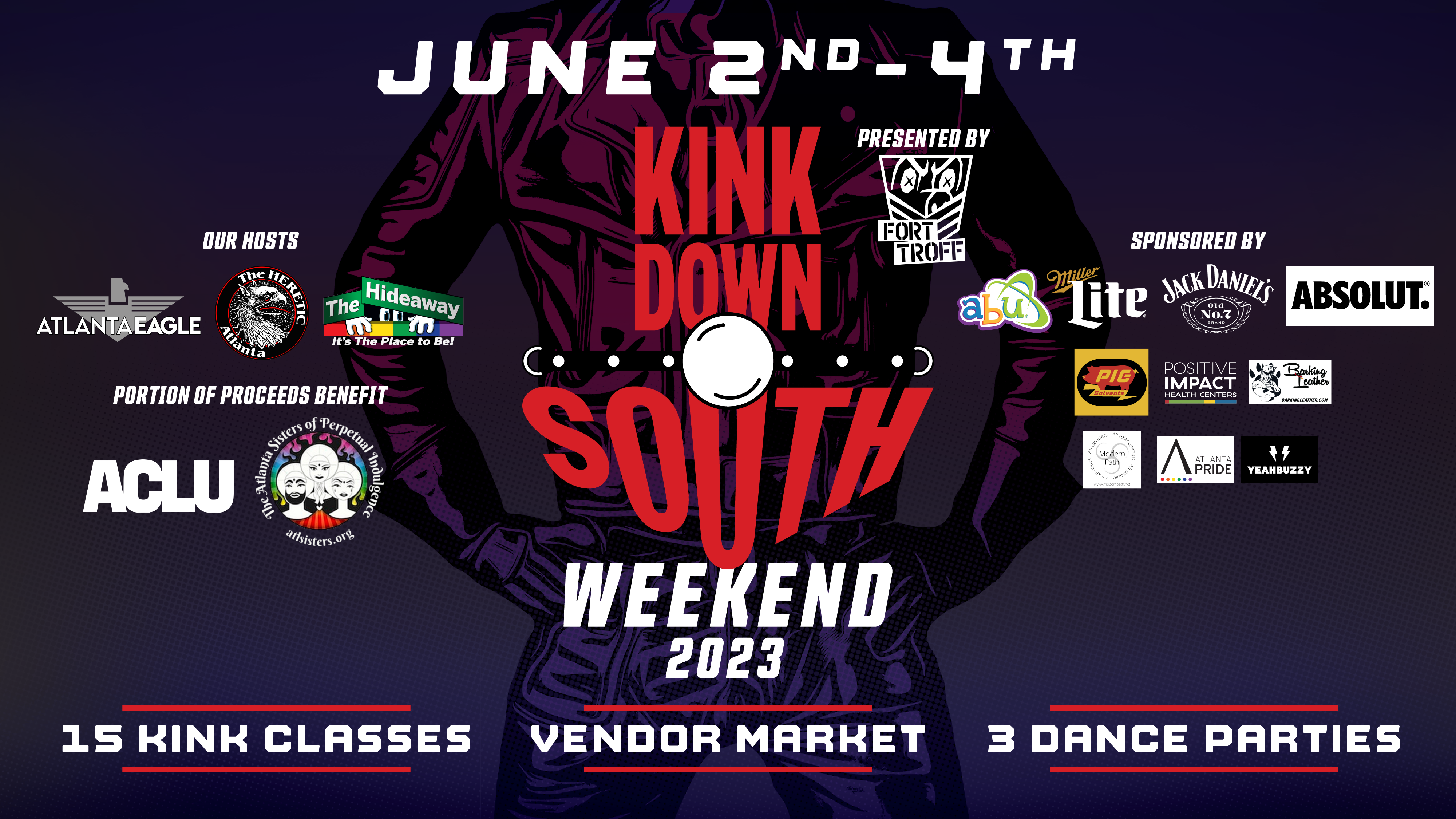 ATLANTA IS ABOUT TO GET
A LOT KINKIER
Kink Down South Weekend Starts In...
Get ready for the ultimate kink experience as Kink Down South Weekend comes to Atlanta, GA on June 3rd, 2023! A southern kink street fair inspired by events like Folsom Street Fair, IML, Off Sunset Festival, and Austin Kink Weekend. Kink Down South Weekend celebrates the exploration of the diverse kink and fetish communities.
Prepare for a fetish-filled day of festivities, including local DJ's, kink classes and discussion panels, and parties. Explore the vendor market offering an array of kinky products and services. Or enjoy a cigar on the smoking deck while you watch the crowds. Beyond the vendor market and classes, we'll be hosting several fetish theme parties during the weekend at local bars and clubs.
Whether you are an experienced kinkster or new to the scene, Kink Down South Weekend offers something for everyone.
Kink Down South Weekend is an inclusive event, welcoming people of all genders, sexual orientations, ethic backgrounds, capability, faiths, and kinks.
7:30 pm – 9:30 pm @ THE HIDEAWAY
Pass Holder VIP Reception/Cigar Social + Fort Troff Grunt Meet & Greet
*2 Free Drink Tokens Included with Weekend Pass*
10:00 pm – 3:00 am @ HERETIC
"GRUNT" – KDS Opening Party
1:00 pm – 7:00 pm @

 ANSLEY SQUARE SHOPPING CENTER
The Market Kink & Fetish Vendors from across the country! LIVE MUSIC Featuring Sounds from local DJ'S including DJ Devon Rex!
1:00 pm – 7:00 pm @ ATLANTA EAGLE
Classes & Demos – Choose from over a dozen different classes/demos. See Detail Schedule Here
10:00 pm – 3:00 am @

Atlanta Eagle
The Main Event – Gear up for the ultimate night of kink – featuring house music, kinky performers, and maybe just a few surprises.
3:00 pm – 7:00 pm @ ATLANTA EAGLE
"TEAse" – Sunday Tea Dance featuring Sounds by WolfTones
6:00 pm – 9:00 pm @ FORT TROFF STUDIOS
"Unleashed"* – The Ultimate Kink Play Party!
(Additional ticket required. Not included in weekend pass)